Nobel Express
Delivering happiness
DOWNLOAD CASE STUDY
BUSINESS ROLE
Business leader
SOLUTION
Value-driven Development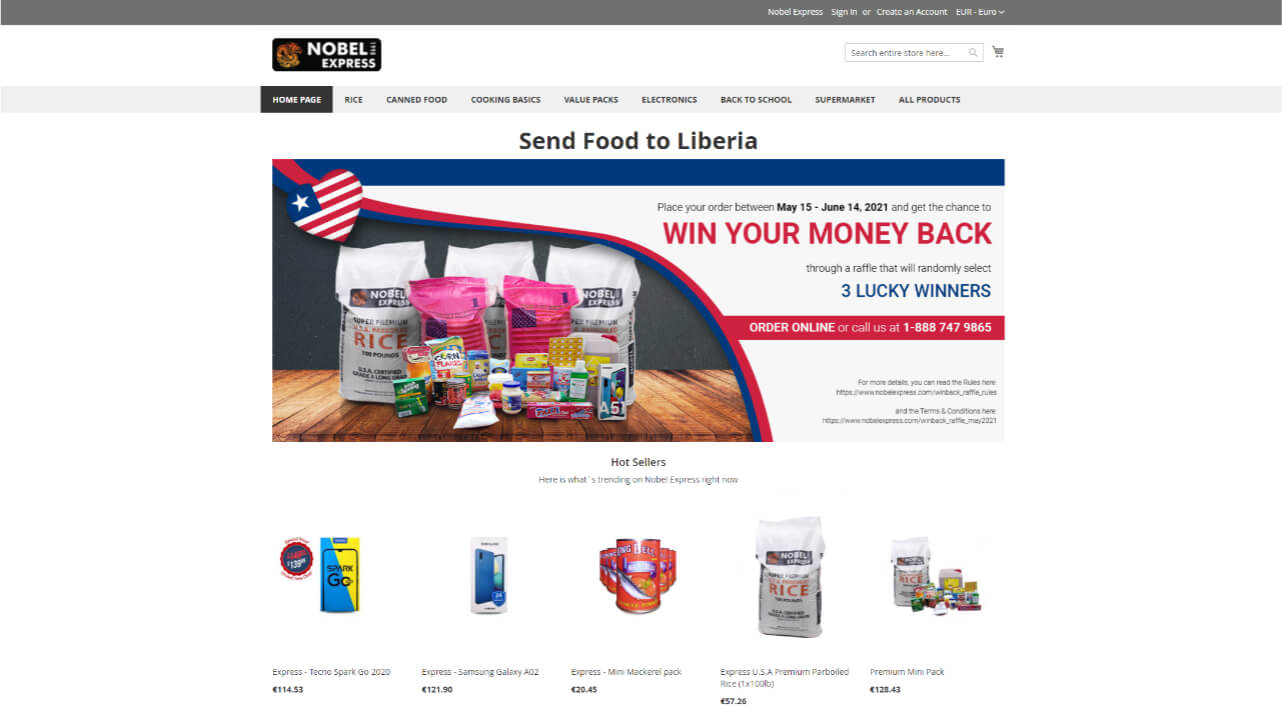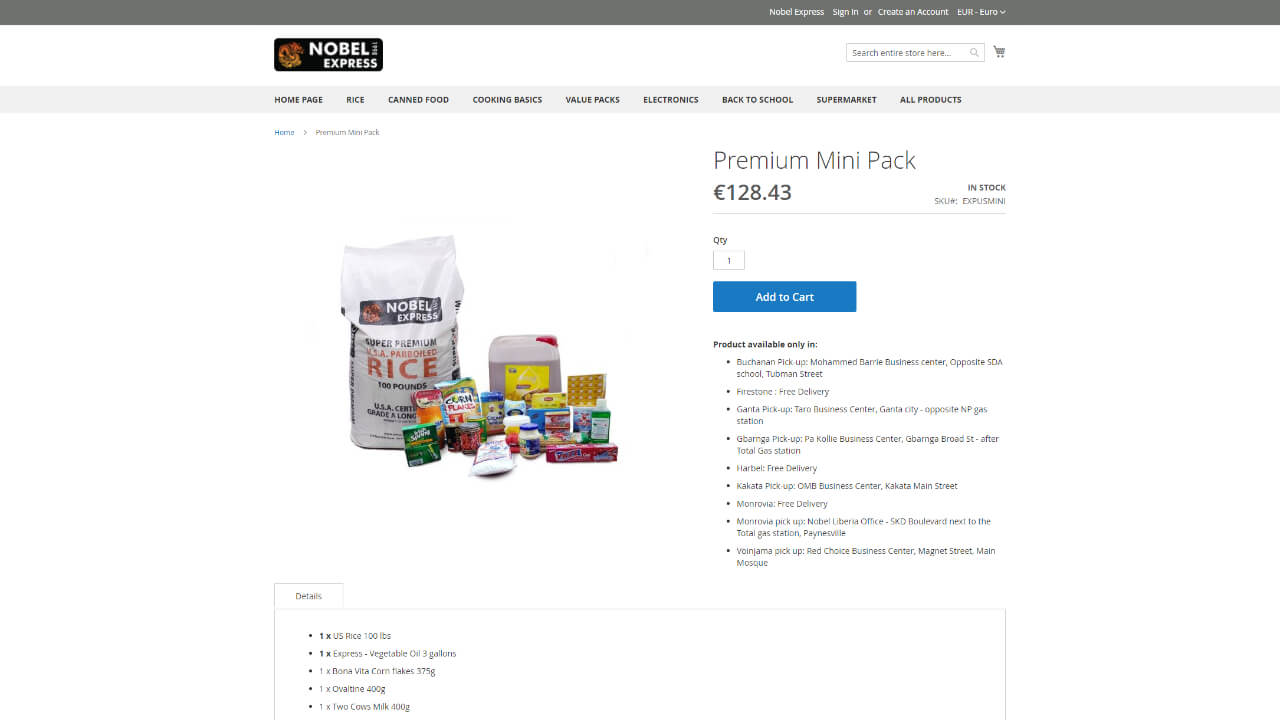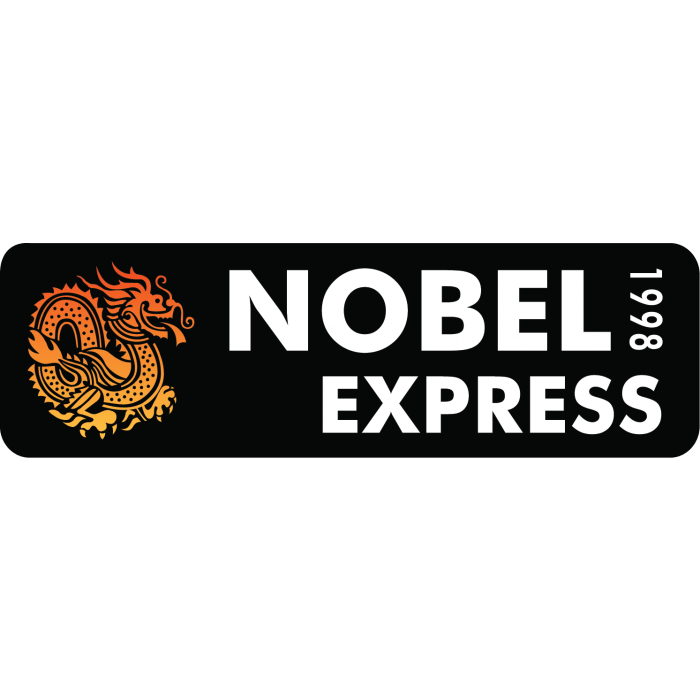 Nobel Express is a business division of Nobel, Ltd, which provides international food delivery service to Liberia. Through Nobel Express, people from the United States can shop for food supplies and have them securely sent to their Liberian friends and family in need, without transportation costs.
The challenge
Shopping for your loved ones
To empower people to help their loved ones in troublesome countries, Nobel Express needed an e-commerce website, able to facilitate all necessary online transactions and satisfy the following requirements:
– A clear and simple product display;
– Informational sections;
– Integration with payment system;
– A live chat window.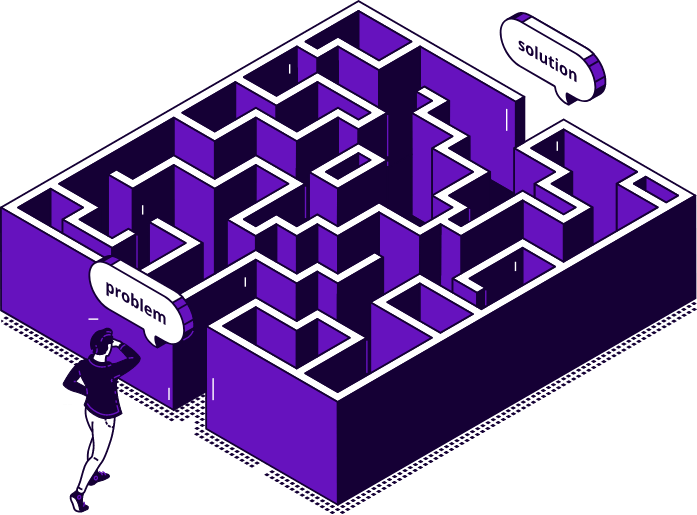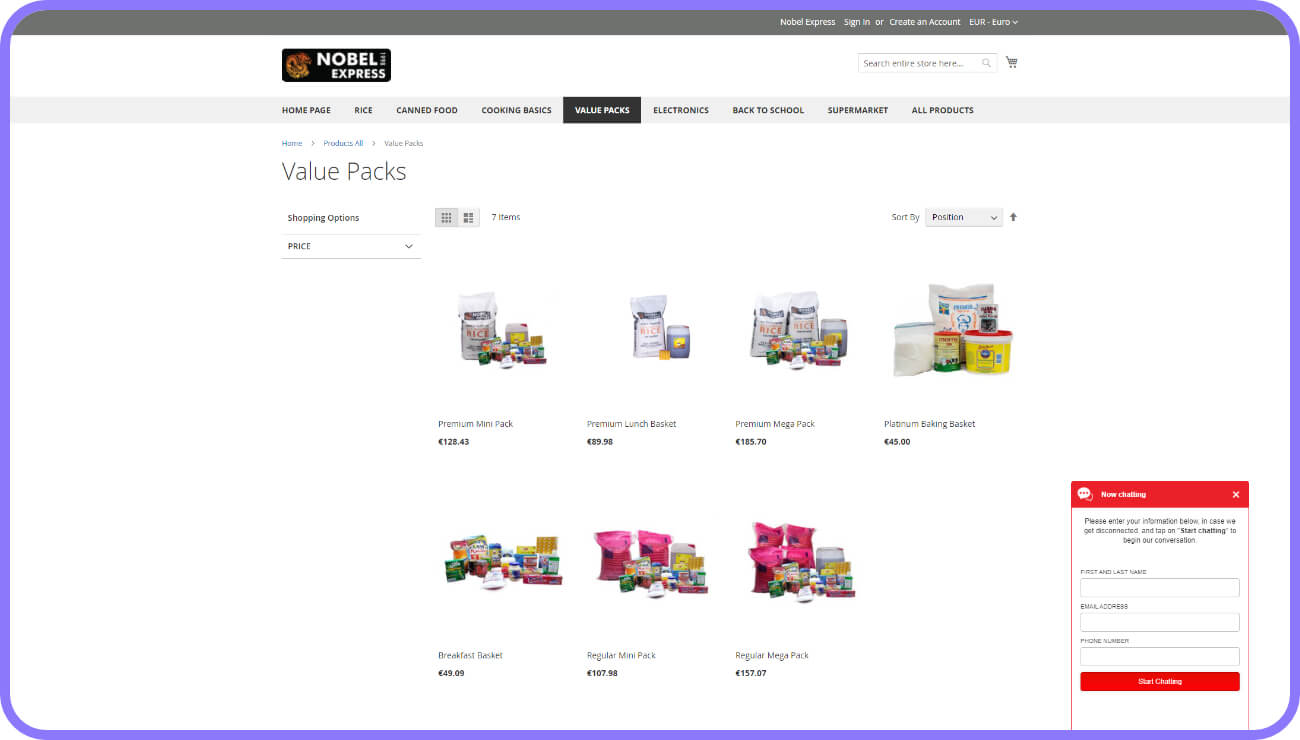 The solution
Value-driven development for a noble cause
Using Magento, an open-source e-commerce platform, our team built a website for Nobel Express to promote and sustain their work.
All products in the online store are displayed with pictures, descriptions, as well as details about their availability in different areas. Their selection can be narrowed down by type or price range. Advanced search options are available.
Additional website sections include important information such as delivery areas, terms, and conditions as well as FAQ.
To proceed to the checkout, all shoppers have to create an account. An efficient payment system ensures smooth and secure monetary transactions.
The live chat option boosts customer satisfaction and builds their trust in the project.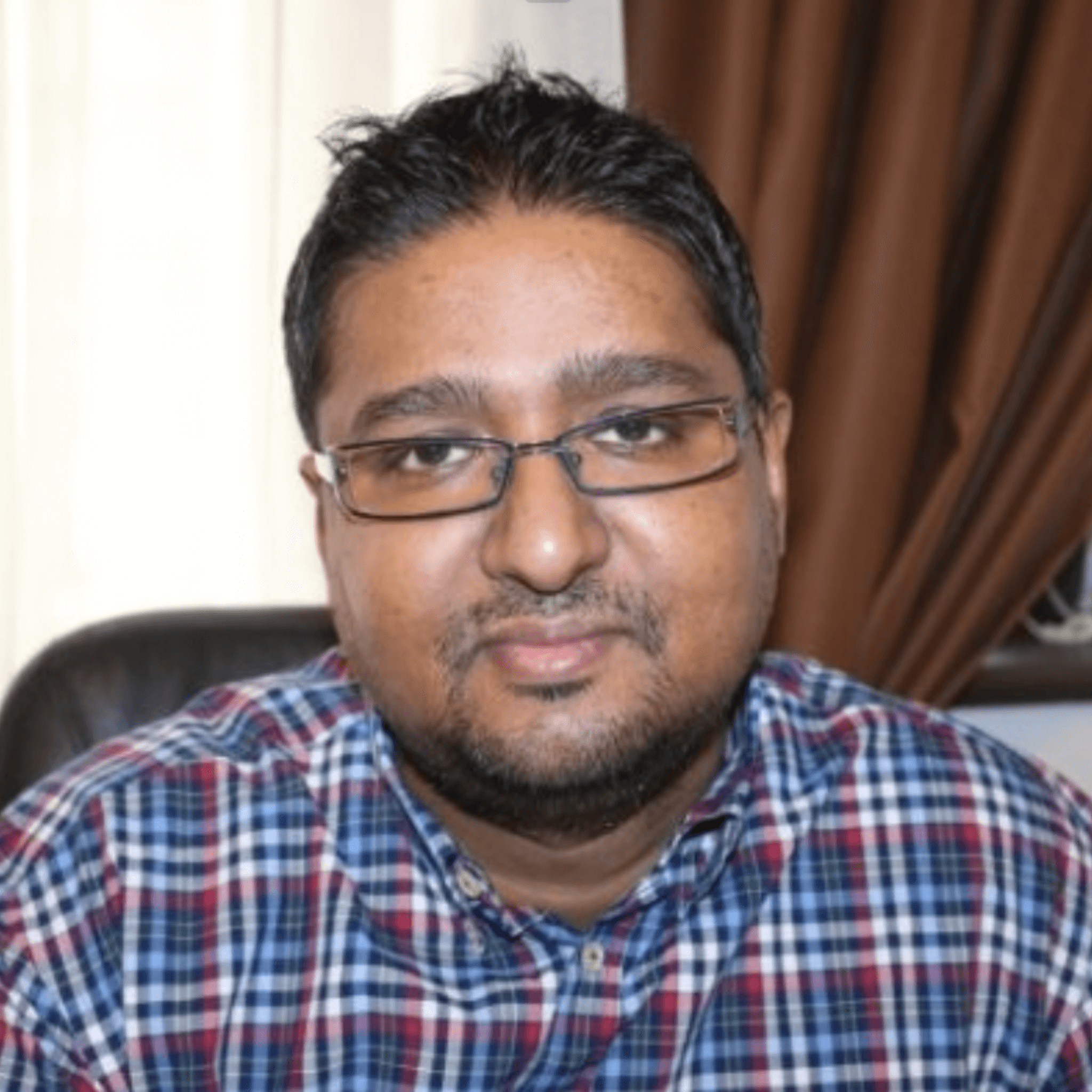 Ruban Jayathas
CTO, Nobel One
Neurony possesses the necessary technical expertise to provide customized solutions for clients. Their team is communicative, hard-working, and professional.