Inspiratie op Locatie
Locations to find inspiration
DOWNLOAD CASE STUDY
BUSINESS ROLE
Business leader
SOLUTION
Product Discovery & Idea Mapping
Value-driven Development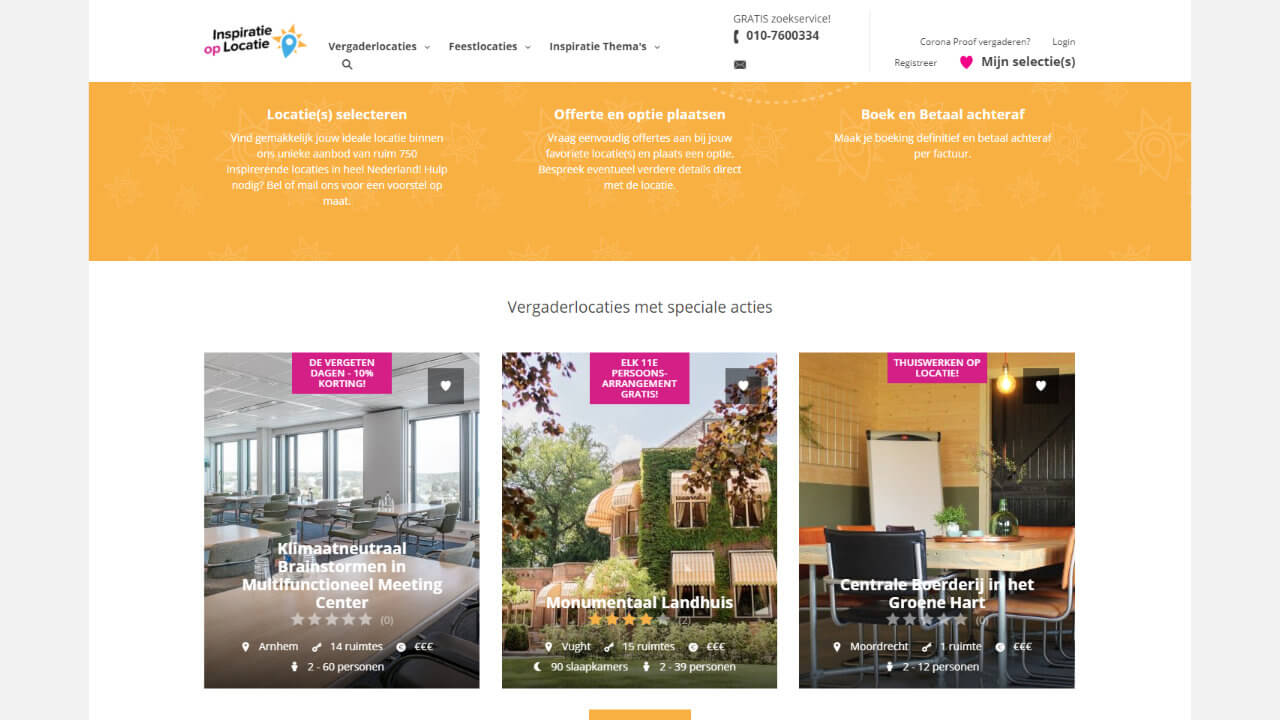 Inspiratie op Locatie enables its users to book exquisite locations all over the Netherlands for meetings, team-building activities, private parties, and all sorts of events. The platform brings to light hidden gems of the country, which would otherwise be very difficult to find and book.
The challenge
A quest for responsiveness
The main challenge was building a truly efficient and responsive location search platform. Since corporate users are a good part of Inspiratie's clients, real-time availability was a must. Additionally, Inspiratie op Locatie wanted to offer its users fast results and an option to request multiple quotes at once. On top of that, their business model was suitable for scaling. The platform needed to be scalable as well.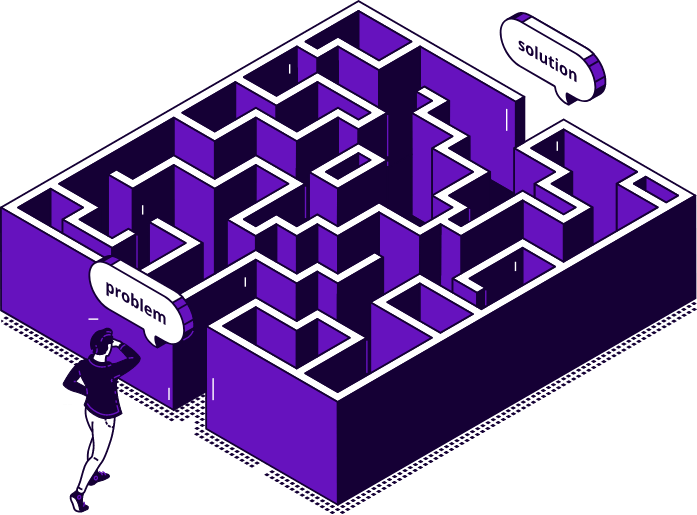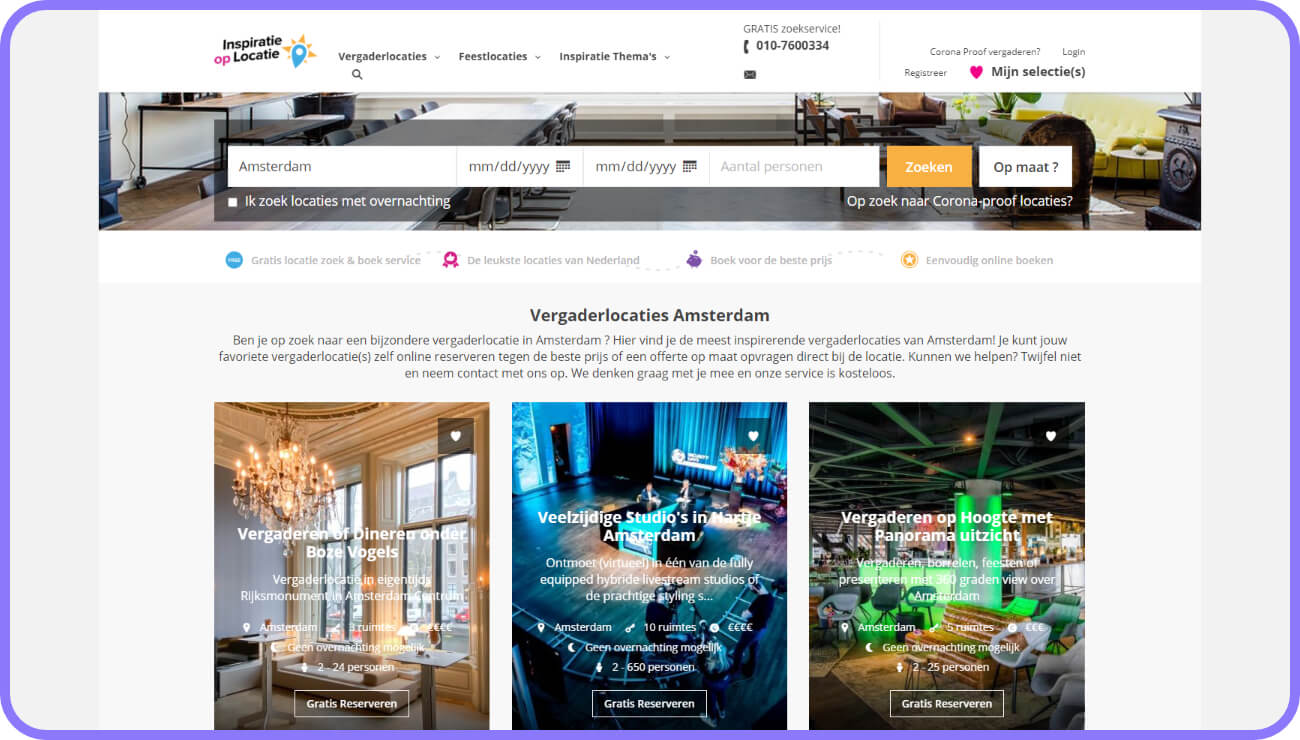 The solution
Bringing speed and reliability to a time-deprived market
After completing a Product Discovery phase, we built a platform allowing location managers to edit their location details in real-time, right from their dashboard. Administrators can also edit locations' details. For fast processing, the booking cart was plugged into the availability engine – cart information is updated in real-time, based on the user's choices and options. To address the scalability challenge, Inspiratie op Locatie can quickly deploy new versions of itself. With just one click, the platform can clone itself on any domain and install the required language dependencies.
The features
Value-driven development to build a reliable search platform
Bespoke & mixed quotes
Users can request customized quotes that include their preferred dates, from multiple locations, at the same time.
Internal chat system
Location Managers can take hold of their location and chat with their prospective clients to negotiate arrivals, prices, and more.
Complex search system
As booking information is retrieved in real-time, availability search ensures only free locations are returned to the user.
Themes
Admins can group several locations under one roof – a theme. A theme can be about anything: area, architectural style, age, etc.