Borough Market
Celebrating good food
DOWNLOAD CASE STUDY
BUSINESS ROLE
Digital manager
SOLUTION
Value-driven Development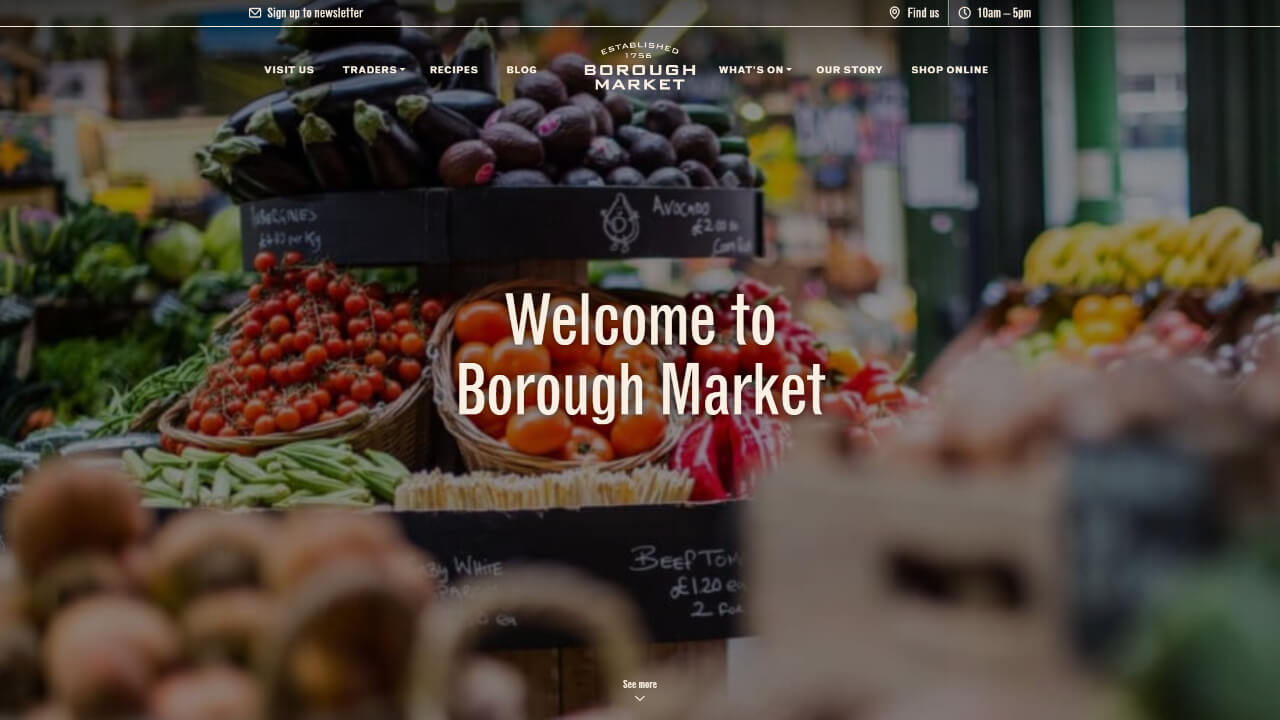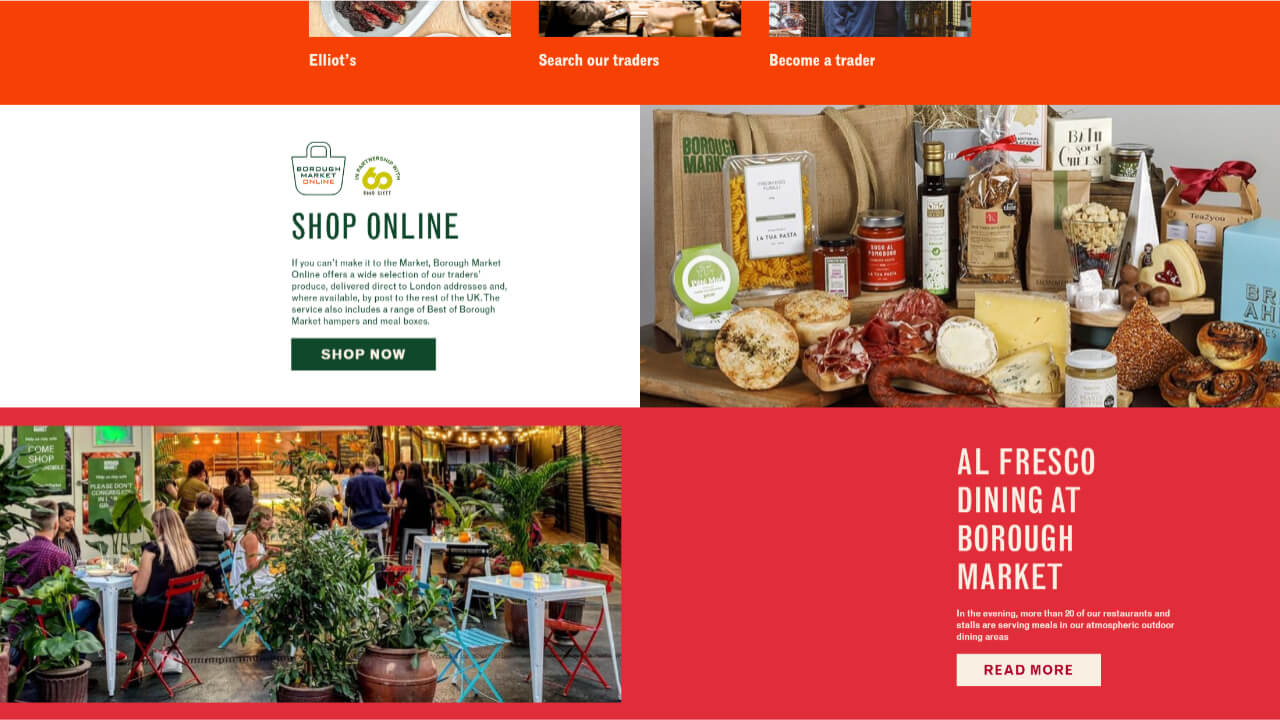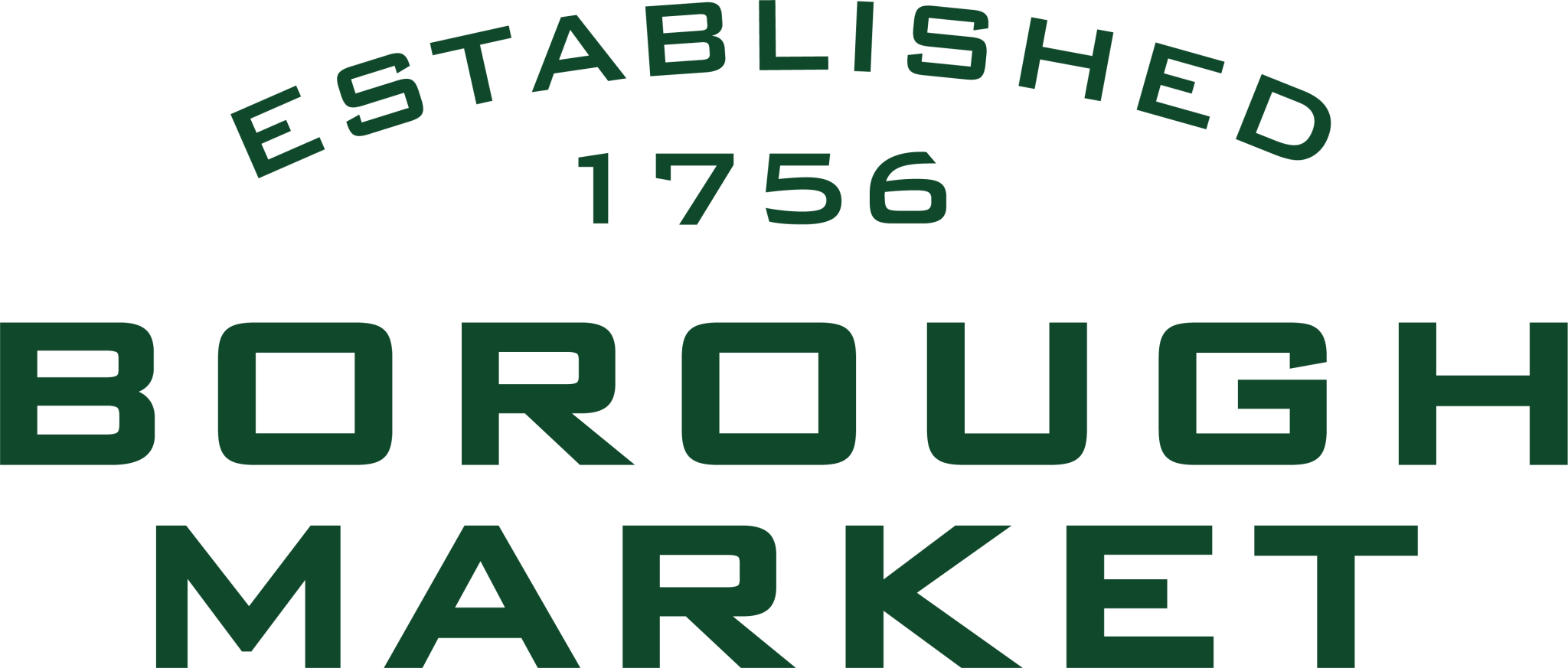 Borough Market is London's oldest food market, dating back to the 12th century. The present-day marketplace is a merger of shops, counters, and restaurants with traditional British goods sitting alongside regional specialties from around the world. The market also organizes cookery demonstrations, public debates, and educational programs.
The challenge
Borough Market approached Neurony with an ambition to create a go-to online hub for all food aficionados.
They requested a full revamp of the old website so that it celebrates the food's ability to connect buyers to producers and places it was made. The main idea was to bring some of the cheery market's spirit online.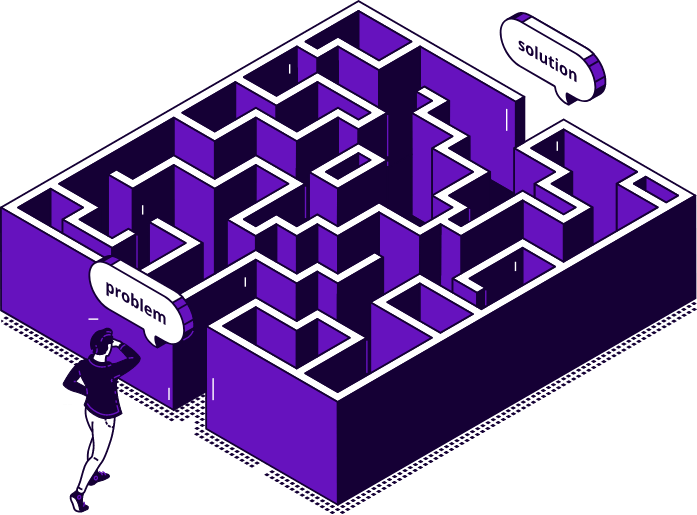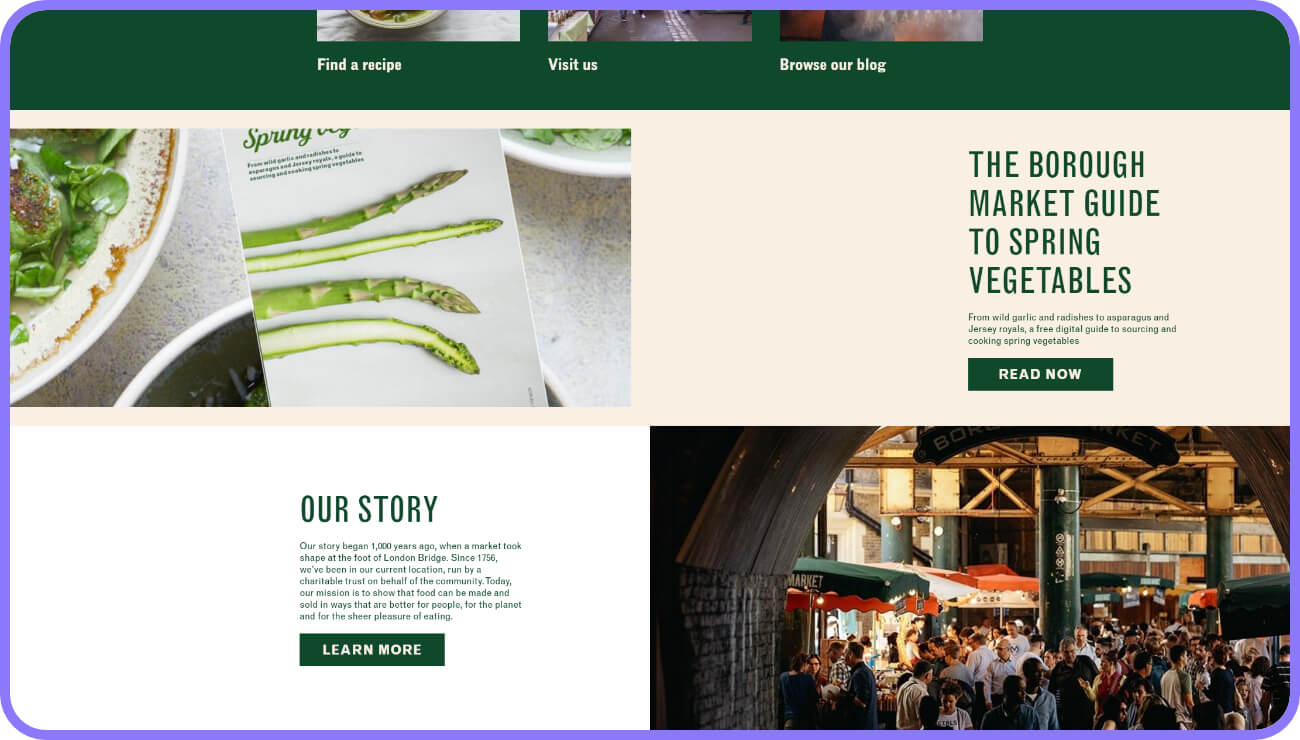 The solution
A fresh look and easy navigation
We refreshed the Borough Market's virtual presence by putting forward attractive content (such as recipes or articles), and by developing a practical market plan for everyone planning a visit.
The much-perfected Borough Market's map highlights its location in the city and helps navigate inside the area. Beautifully designed and easy-to-understand legend guides visitors through the market's shops, restaurants, and other facilities.
The map was developed thinking about the user experience on both ends: visitors and administrators. Although very graphic, it can be modified effortlessly. Adding new shops or changing their location takes just a few simple steps.
The features
Value-driven development to connect through food
Trader profile
An informative listing of all market's traders. Can be filtered by alphabet or by product type.
Recipes & articles
A section with valuable community-generated content. Filter search options available.
Trader application
A questionnaire for traders aspiring to sell their produce at Borough Market.
Venue hire
Inquiry form to hire a variety of market's spaces for events and private dinners.